Welcome to Let's Sell That Property!

Let's Sell That Property! is your favorite off the cuff radio show featuring fabulous properties,
great deals, information and fun..and, all about our favorite topic, Real Estate!

To listen click on the "Show 1" button for the most recent show, "Show 2" for previous and so on.
To hear us live, tune in to KBEC 1390 AM from 9:00 - 9:15 am on Tuesday mornings.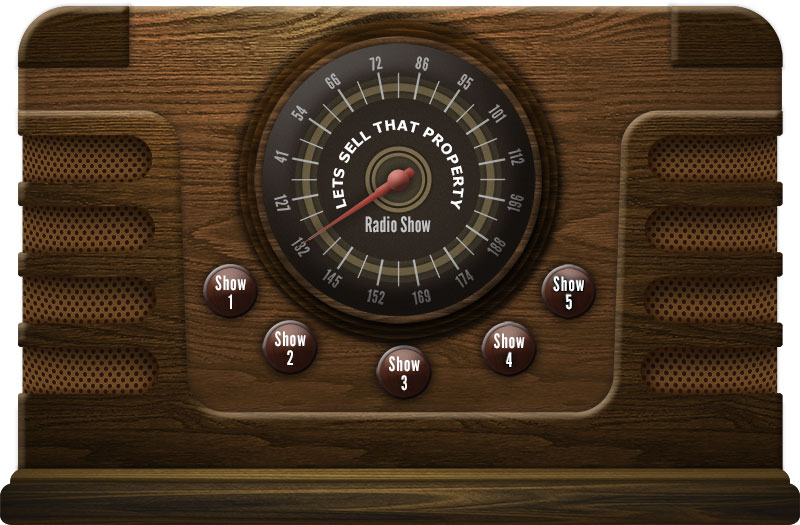 Click the radio buttons to listen to our lastest radio shows.